About
Meditative Story combines the emotional pull of first-person storytelling with the immediate, science-backed benefits of mindfulness practice — all surrounded by breathtaking and cinematic music.
Mindfulness, delivered
Your weekly reminder to take time to calm, center and recharge.
Mindfulness Through Story
Our unique mindfulness format
Each episode blends high-sensory storytelling with mindfulness techniques to encourage a moment of transformation for each listener.
Our storytellers
Listen as notable guests share their experiences as an alternative way into a mindfulness practice. Past storytellers include author Isabel Allende, actor Michael Imperioli, musician Jason Mraz,
and more
.
Our music
Elevated by gorgeous, original musical scores crafted by our in-house composers, our innovative sound design helps bring the story to life.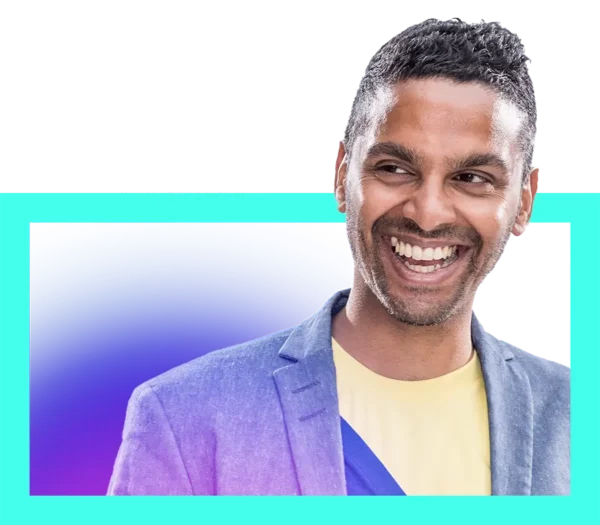 Rohan Gunatillake is the host of Meditative Story. By artfully crafting meditations to compliment each guest's story, Rohan blends mindfulness with narrative to create a unique listening experience.
Since our launch in 2019, Meditative Story has been recognized by industry-leading awards, including The Webby Awards, The Signal Awards, and The Ambies.
Our Community of Listeners
Soulful, open-hearted, and interested in personal development, our listeners share that Meditative Story helps them live intentionally, find calm and relaxation, and work through major life transitions.
"I love how I can listen to a story to meditate. It allows me to breathe and become present after a long stressful day."
— Charli, Meditative Story listener
"Listening to Meditative Story transcends my expectations each and every time. It has made me chuckle, it has brought me to tears (of joy or poignancy), it has made my face split open with a beaming smile."
— Ebliv, Meditative Story listener
"This was my first introduction to self meditation, and has continued to be my go-to after three years into the journey."
— May, Meditative Story listener
Meditative Story Podcast
Sleep Song
Meditative Story is brought to you by WaitWhat
WaitWhat is creating the most valuable independent portfolio of premium IP at the intersection of daily habit and human potential. Founded by June Cohen and Deron Triff — the former TED execs who launched TED Talks and led the media organization for a combined 17 years — WaitWhat's approach to content is unique in the industry. The company's success is rooted in its ability to scale each property beyond the podcast format, establishing an engaged community and ecosystem that extends into technology products, live experiences, story-driven learning programs, publishing, and first-of-their-kind partnerships.
Mindfulness through story
Subscribe To Our Newsletter